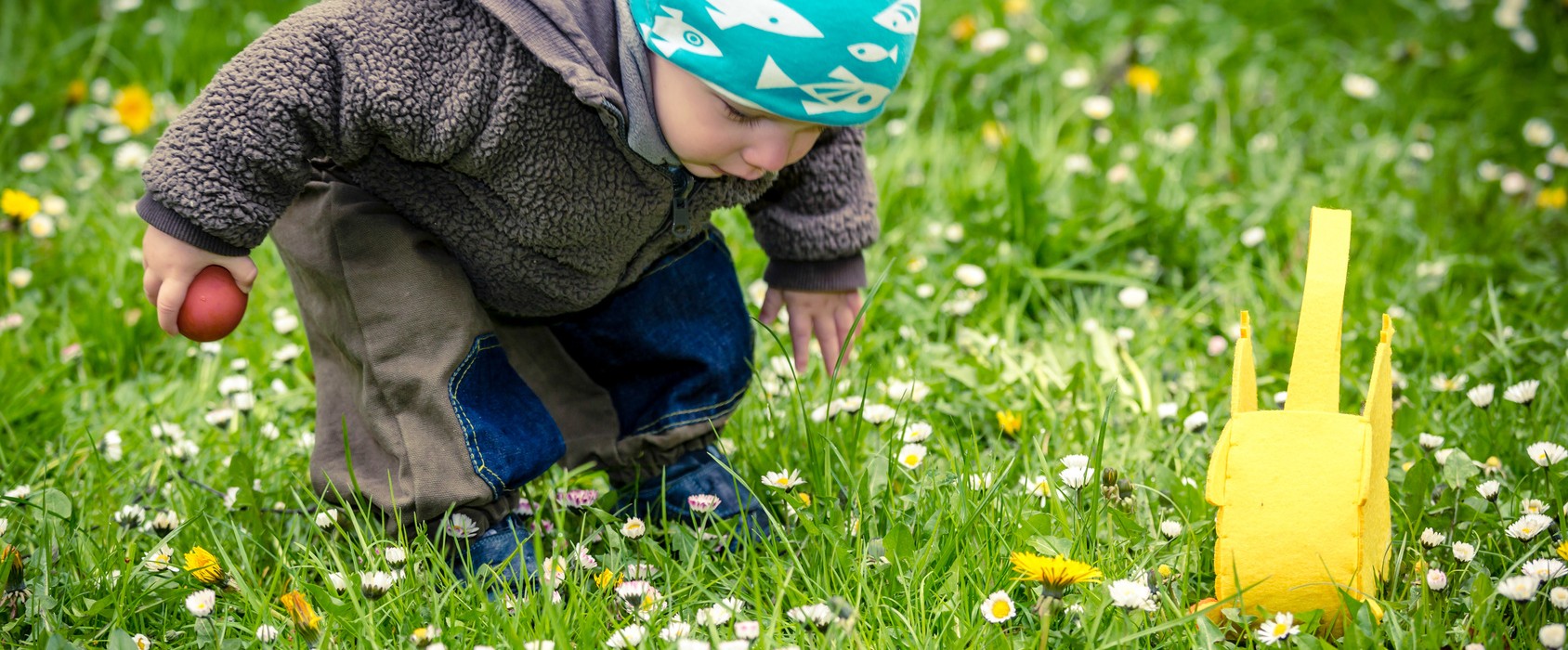 With Easter approaching, this post will focus on Easter chocolate, but the recommendations on chocolatiers below are useful year round. After all, chocolate doesn't require a season. First, let's go over the background information regarding Paris and Easter.
As most folks know, Easter is one of the most important Christian celebrations in the calendar year. Christians mark Easter as the Holiday to celebrate and commemorate Jesus's resurrection from death.
Here in Paris, for three days all the churches bells remain silent in the city, marking the passing of time between Holy Thursday and Easter Sunday. When they rumble back to life on Easter Sunday, it seems their jubilant ringing brings with it Easter eggs and chocolate for children!
For adults, of course, Paris has a lot of amazing chocolate shops. But for children, it's not as easy as stopping in one of the great chocolatiers. Like some other nations who celebrate this holiday, we too make our children engage in the raucous and fun outdoor hunt for their Easter treats.
As someone who shares the responsibility of hiding the chocolates and candies and colored eggs for our children's Easter hunt, I think it is possible that the adults might even find more enjoyment in this tradition than the children do, which is to say that it's strangely somewhat enjoyable to hide things from your children and complicate their little lives for a moment. It's also pretty funny to frame a fictional rabbit with having delivered, and yet hidden, all these treats.
And of course, there's nothing quite like watching your children in a park running around with baskets full of chocolates or slowly moving a tulip to the left to find an egg hidden behind it, their eyes ablaze with the victory of the find.
To buy your Easter chocolates in Paris you will have plenty of options. This list could be ten times longer, but here are three I really like.
Patrick Roger, 108, bd Saint-Germain, 75006 Paris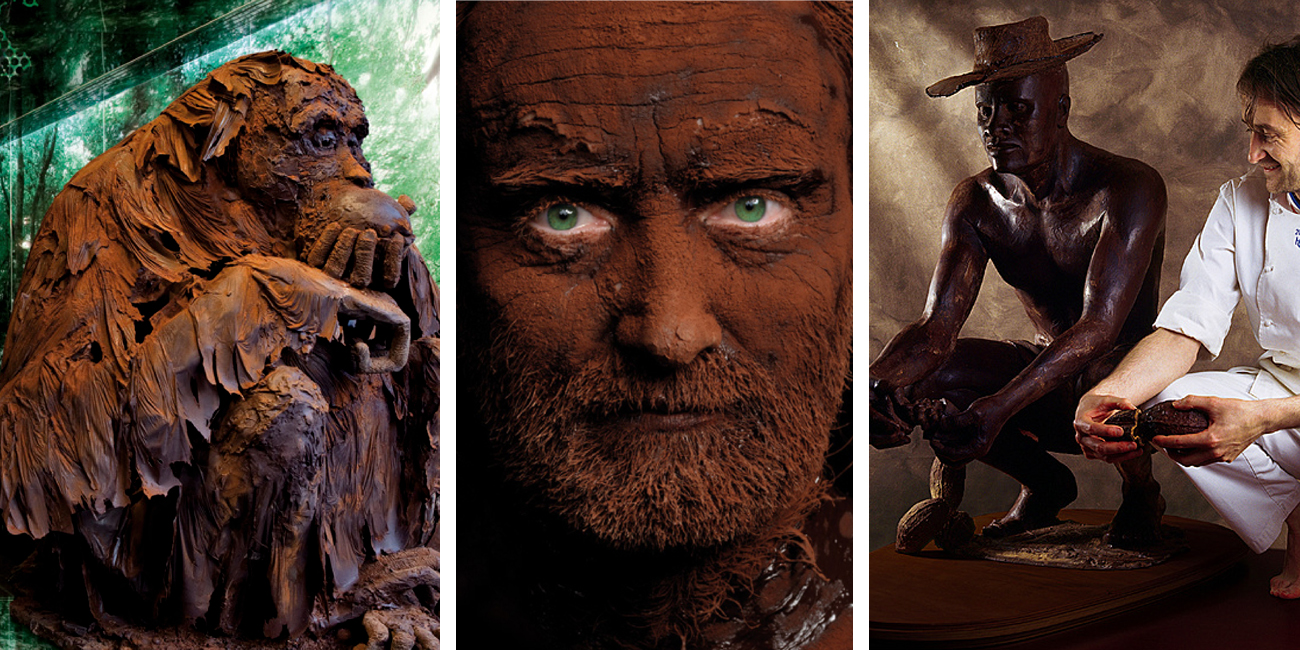 The guy is a little bit insane, but genius and madness are cousins. He is very famous for his chocolate sculptures and the originality of his flavors. Whether you're on a grown up hunt for chocolate, or you just appreciate when people rise to the level of artistry in their chosen field, do not miss his shop!
Jean-Paul Hévin, 231, rue Saint-Honoré, 75001 Paris
Arguably more quiet than Patrick Roger, Jean-Paul Hevin is no less a master. JP Hevin is an example of what France does best with chocolate. He's a hard worker, faithful to the tradition. A person and a shop wherein mediocrity does not exist.
Pierre Hermé, many shops in Paris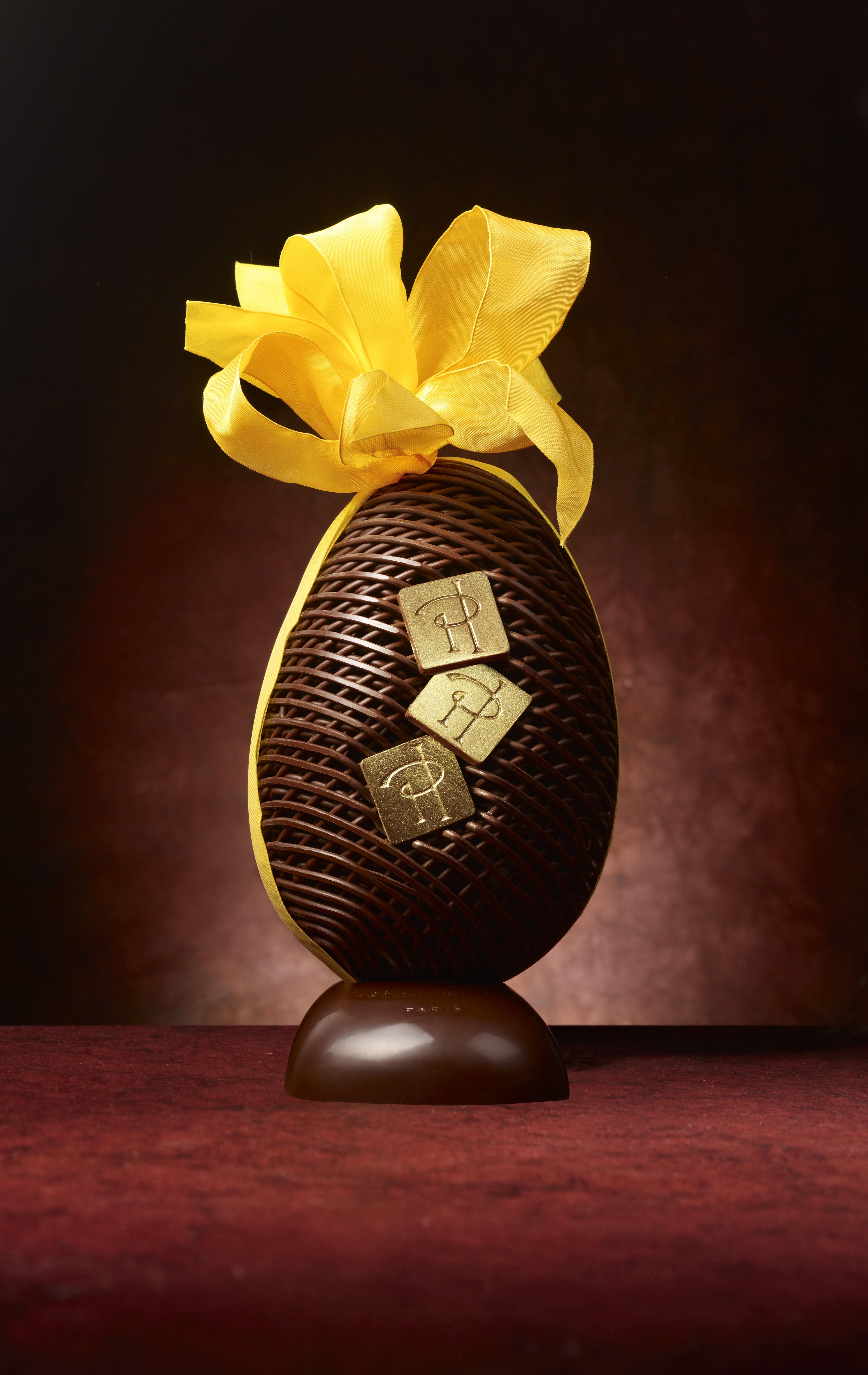 I actually do not recommend you to try this chocolate, because afterwards you may find it a struggle to live without it. Pierre Hermé is very famous for his macarons, but his chocolate is as good if not better than his famous macarons.
These are not the types of chocolate you will eat every day, but it's not every day. You're in Paris. Now is when you are supposed to celebrate life and enjoy some chocolate.
I advise you adjust your travel budget a little bit to enjoy some chocolate while you're here. You'll get bonus points once home if you bring a little back for family and friends. You don't need a hundred dollars set aside for chocolate, of course, but it sure would be a most delicious adventure if that was your chocolate budget in Paris. You'd be a chocolate high roller.
For the daily life, and chocolate should be a part of one's daily life, I personally like A la Mère de Famille (trans: From the mother of the family). There are several of these located around Paris. Founded in 1761, this chocolatier is one of my personal favorites and the prices are more in line for a daily or weekly chocolate habit.