Crepes are a delicious French dish. They were invented in the thirteen century in Brittany. So a long time ago! Brittany or Bretagne in French is the farthest region west of France. This region is known for its rainy weather, its cider but mostly for its crepes. Crepes were invented there after the Crusades brought buckwheat in France. The flour extracted from this cereal allowed the people to create a round thin crepe.
In Brittany there are different types of crepes. "Galettes" are buckwheat crepes, usually served with salty toppings. Traditional crepes are made with wheat flour and served with sweet toppings.
In France there is a day in the year when everyone eats crepes it's called "La Chandeleur".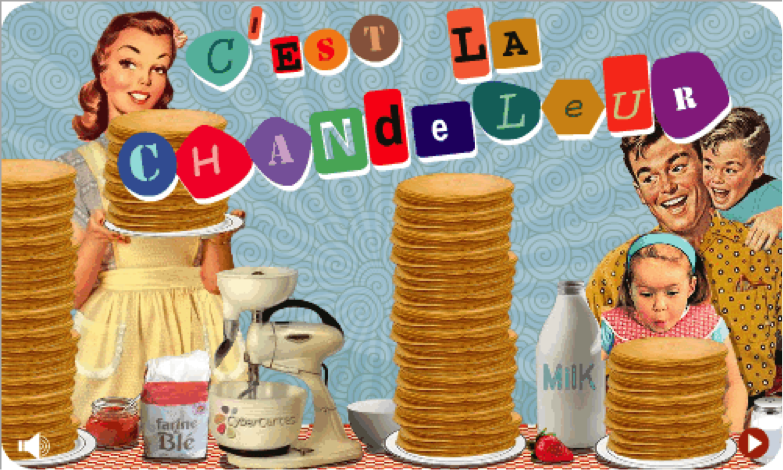 This day is the Christian celebration of Jesus introduction at the Temple, 40 days after Christmas. Back in the days, people ate crepes on this day to finish the wheat stock of the past year in order to bring good luck for the new harvest of the year to come. And nowadays people keep eating crepes on that day because they are delicious!
Because crepes are always better when they are homemade here are some easy recipe for the salty and sweet kind.
To make salty crepes for 5 persons you will need:
330 g of buckwheat flour
10 g of salt
75 cl of cold water
1 egg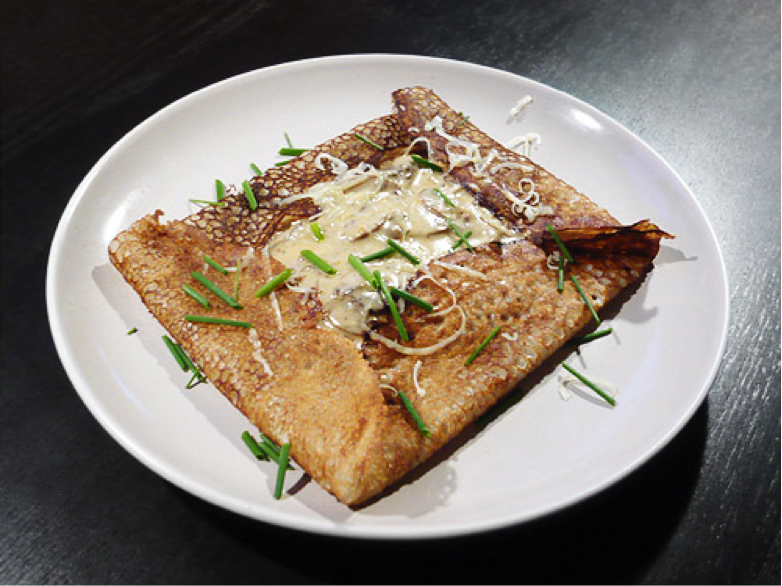 First, you need put all the ingredients together in a big mixing bowl and mix till you have a combine and smooth dough. Then let the dough set in a fridge for about an hour.
After the dough had time to set, it's time to make your first crepe! To make a crepe you will need a frying pan, something to put cooking oil on it, a ladle and a spatula. Put oil on the frying pan with a little cooking brush for example and put it on the stove at medium heat. Wait for the pan to be hot and then pour in a ladle of your dough in it. Let it cook and when the sides turn golden flip it around with a spatula. Let it cook a little bit more and then add some salty topping when reducing the heat. Your buckwheat crepe is now complete. Cook the rest of your dough the same way to feed the all family!
To male sweet crepes for 4 persons you will need:
250g of wheat flour
4 eggs
1/2L of milk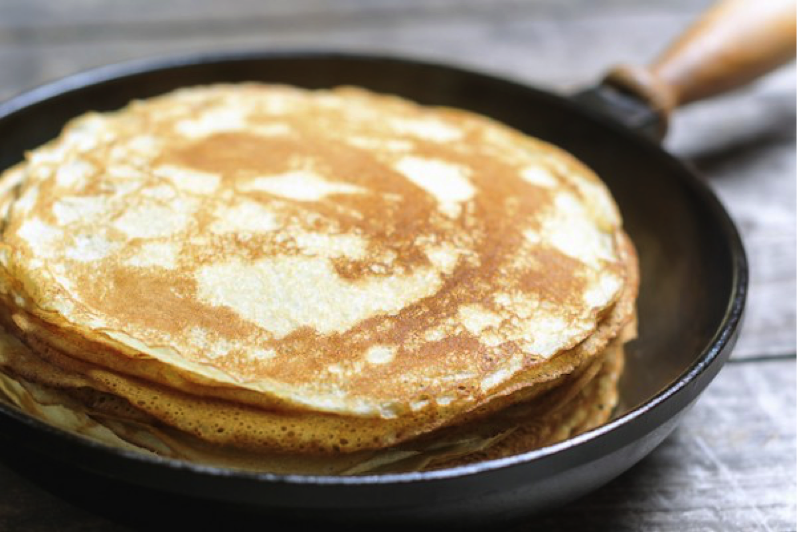 Sweet crepes are very similar to salty crepes. To make them you just need to combine those three ingredients into a smooth dough, let it set for one hour in the fridge and cook the dough the same way you did salty crepes. There are different ways to make sweet crepes dough tough; some people will add 2 spoons of sugar, a pinch of salt and 50g of melted butter. Others will add almond extract or orange blossom extract or Rum…
If you want to make the crepes following the tradition you need to put a coin in your hand and make the crepe flip from the frying pan with the other. It will bring you good luck!