In the North of France popular traditions are still alive. And with their way of life, they always make it very fun. For Mardis Gras go to Dunkirk
If you can't go to the Rio or Venice Carnivals come to the dunkirk Carnaval, it's not exactly the same but the atmosphere is a million time more fun.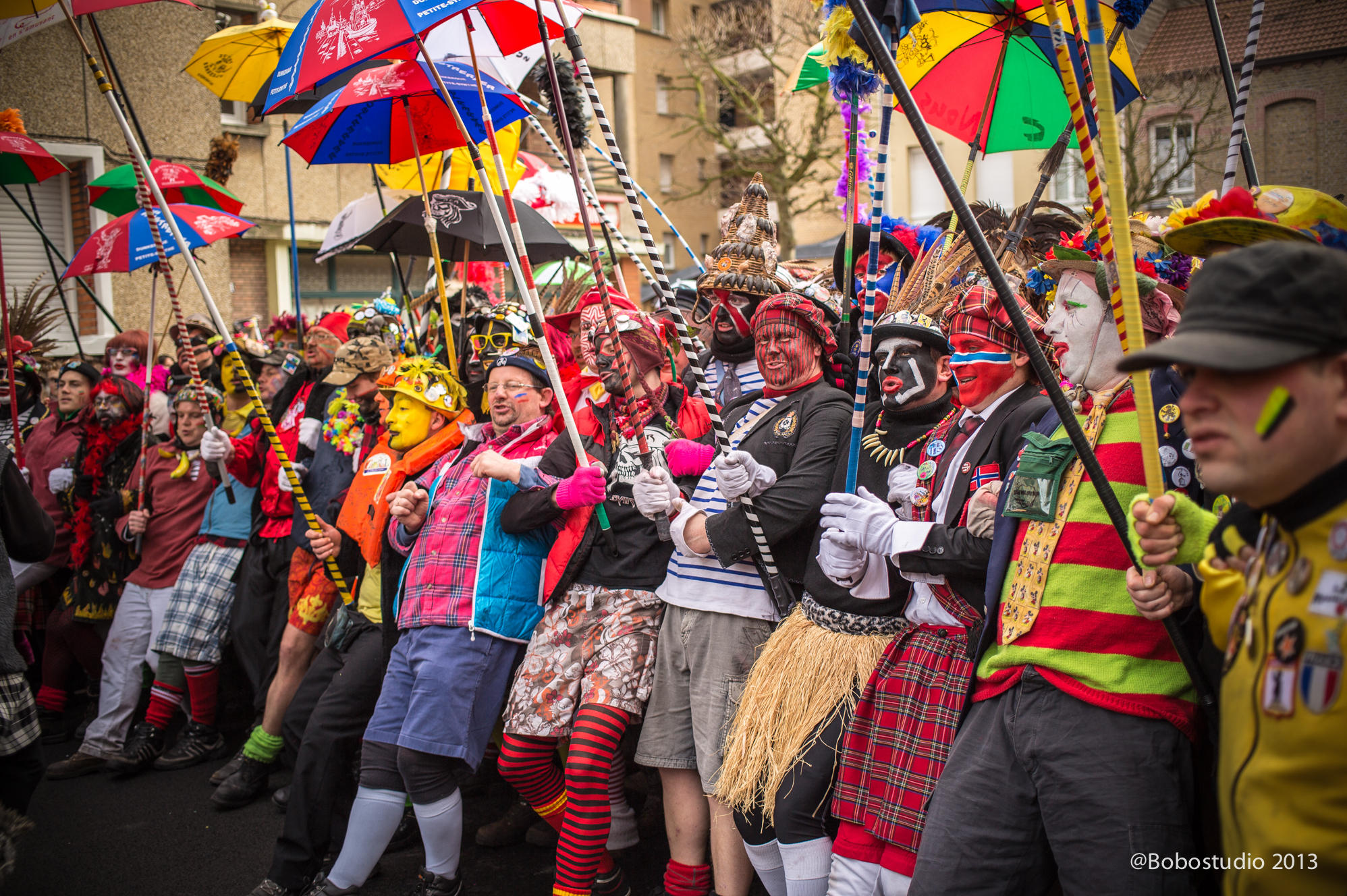 In The 17th Century the Carnival was here for fishermans to have fun before leaving for 6months fishing around Iceland. The traditions is still alive even if fisherman have a little less risk in their hard job now.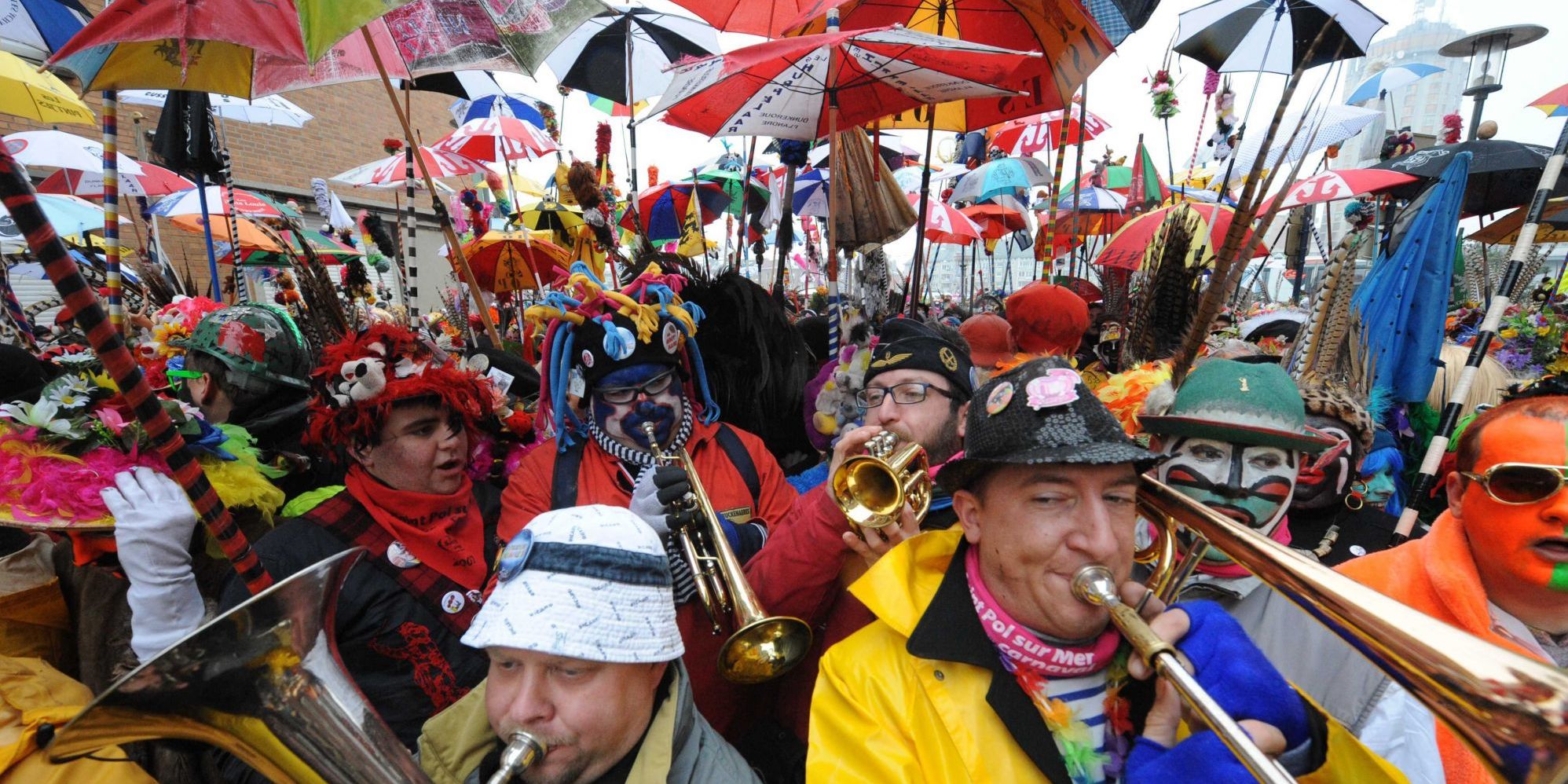 This Carnival has rules!
First : It is a Carnival so you must be disguised
Two : you need to know two songs before going!
Salut à Cô-Pinard, salut à ta mémoire
Là-haut, tout près d'Jean Bart, c'est ta gloire,
Tant d'années à nous guider, tant de masques à aimer
A c't'heure nous voilà tous en pleurs.
"Cô-Pinard II" was a legendary music leader of the carnival. This song is dedicated to him!
Jean Bart, Jean Bart, salut à ta mémoire
De tes exploits, tu remplis l'univers ;
Ton seul aspect commandait la victoire,
Et sans rival tu régnas sur les mers.
Jusqu'au tombeau France Mère adorée,
Jaloux et fiers d'imiter sa valeur,
Nous défendrons ta bannière sacrée,
Sur l'océan qui fut son champ d'honneur.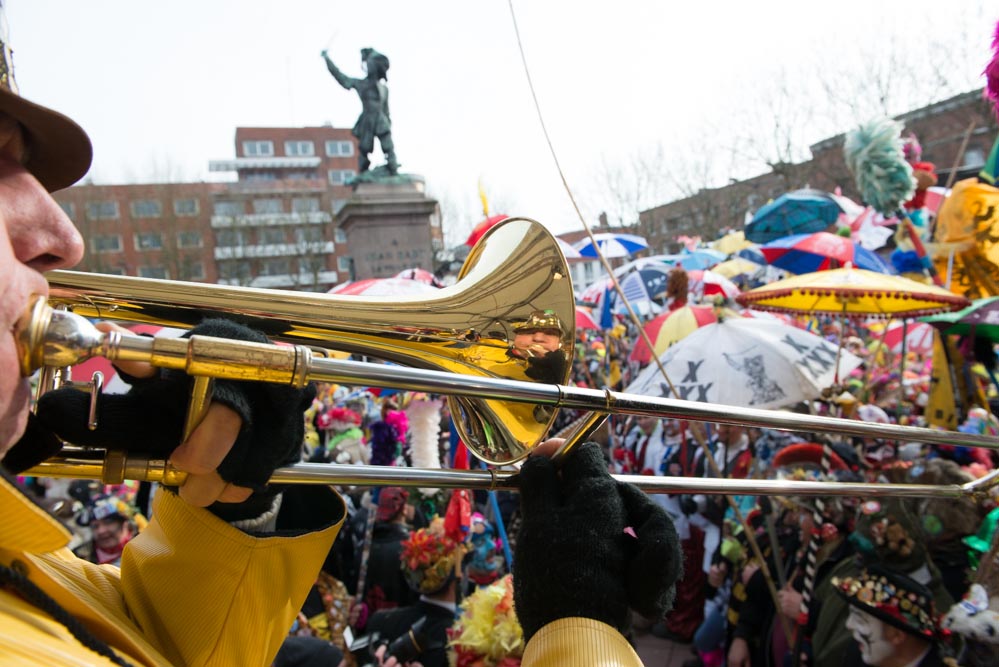 Jean Bart was a very famous privateer from Dunkirk in the 17th century. A privateer is like a pirate but following orders from a gouvernement. His statue is in Dunkirk and when a band is coming in front they sing this song.
Third rule : Stay close to the person next to you and don't be drunk. Hang on during the crowd mouvement.
If you follow those rules you ll have an amazing moment and for sure you will come back, maybe this time to lead a band!
As a french humorist was saying when you go to the North you cry two times : When you arrive and when you leave!