1) Croissants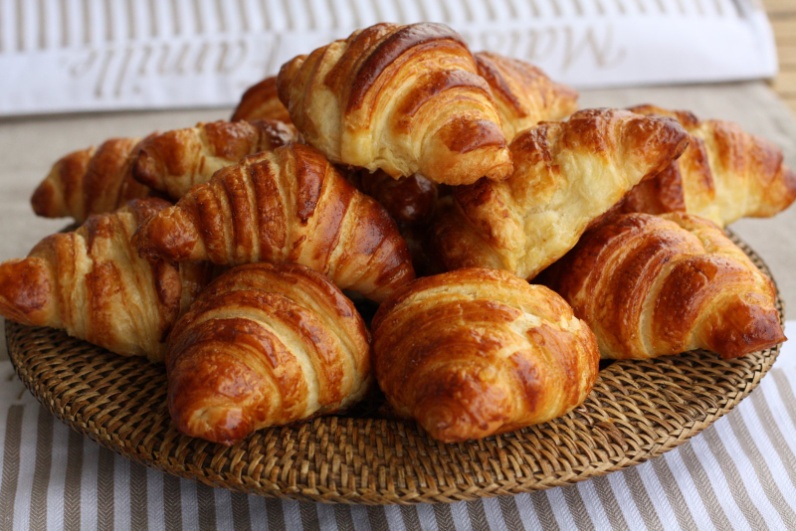 French croissants are a little pastry made with butter and then carefully baked. Some legends say that Marie-Antoinette was the one to introduce it in France, but French bakers changed the recipe to make it their own. Ordinary croissant is made with vegetal oil and is usually looking straight, butter croissant differs in taste (because they are better) but also in their shape which is more the one of an actual croissant.
2) Éclairs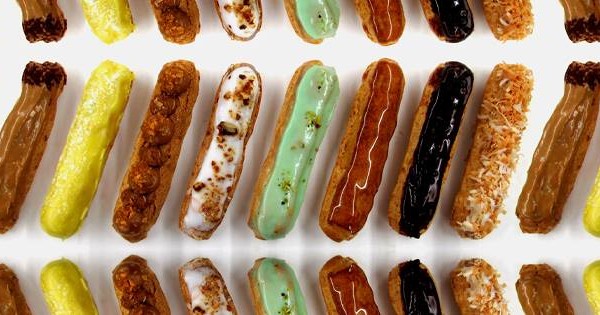 Éclairs are made with choux pastry filled with a flavored and sweet cream. The most famous one is of course the chocolate Éclair, every pastry shop in France have them! But you can also find coffee flavored Éclair, Vanilla Éclair, Strawberry Éclair with actual strawberries inside, Lemon Éclairs and a great lot of other flavors in some specialized shops.
"L'éclair de génie" many adresses in Paris our favorite at Blue Fox Travel : 13 rue de l'Ancienne Comédie 75006 Paris
3) Cannelés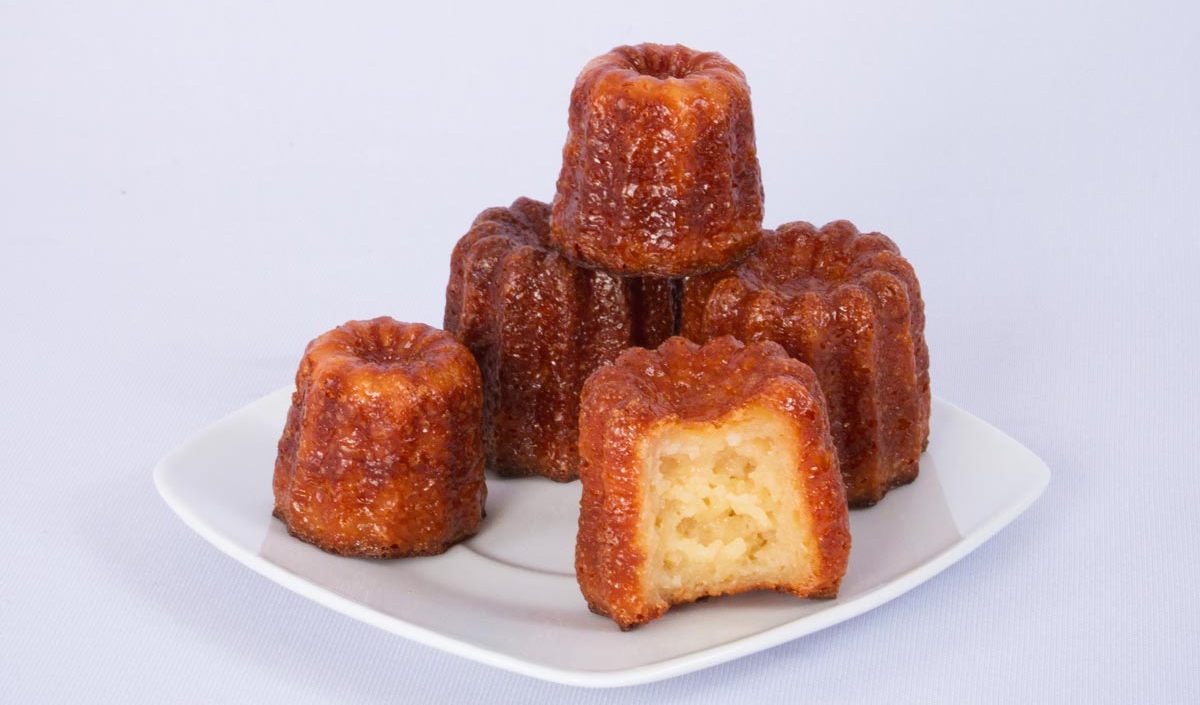 Cannelés are a regional pastry originally invented in a French town where they make great wine but not only: Bordeaux. Cannelés are a little soft pastry perfumed with Vanilla and a hint of Rhum inside a little caramelized envelope.
"Lemoine" : 74 Rue Saint-Dominique, 75007 Paris
4) Macaroons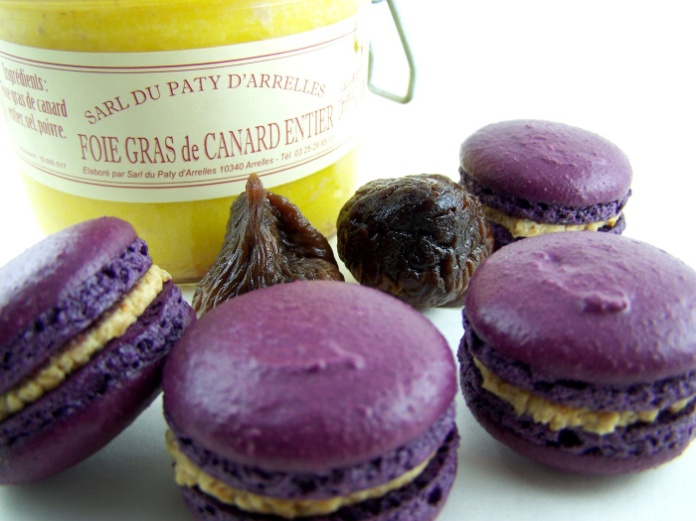 The very famous French macaroons are made of two little almond cookies liked together by flavored ganache or jam. You can find the basics ones (like chocolate, coffee, vanilla or raspberry) in a lot of pastries or snacks shops (even in McDonnad's!) but some shops make really unusual flavored macaroons! Like for example pepper macaroons or foie gras macaroons!
"Ladurée" many adresses in Paris, our favorite at Blue Fox Travel : 21 Rue Bonaparte, 75006 Paris
Pierre Hermé many adresses in Paris our favorite at Blue Fox Travel : 4 Rue Cambon, 75001 Paris. Take two or three per person and eat it in the Tuilerie garden!
5) Financiers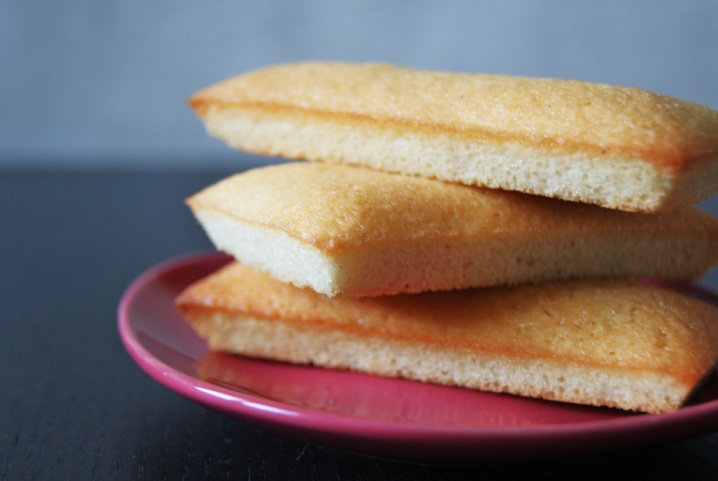 Financiers are little soft almond flavored cake. They can have a few flavors to go with the almond like raspberry or pistachio, but the original flavor (and the best one!) is just almond. They were invented in France in the XVIIth century but not liked for a long time because people associated the taste of almond with cyanide. A clever baker that worked in the financial district of Paris in the XIXth century had the idea to make them into the shape of a gold bar and the pastry was a huge success!
"Hugo & Victor" 40, bd Raspail 75007 Paris
6) Crepes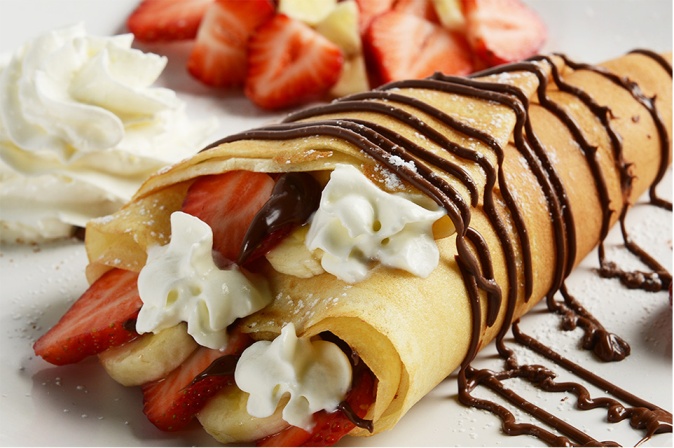 Crepes were invented in Brittany, a region west of France. We make two kinds of crepes in France: the salty kind with dark flour and the sweet kind with white flour. The best way to eat crepes is of course with apple cider out of those little traditional bowls from Brittany.
Our favorite at Blue Fox Travel is in the permanent market in Versailles!
In Paris : Le petit Josselin, 59 Rue du Montparnasse, 75014 Paris
7) Madeleine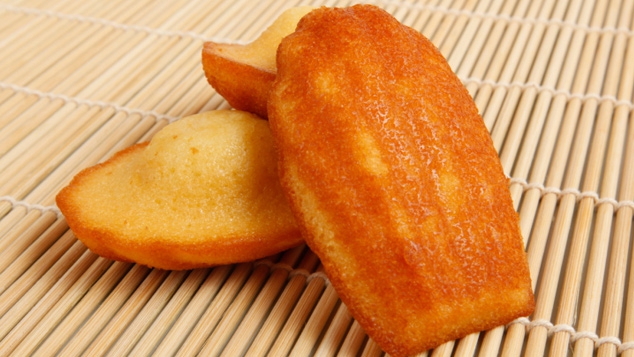 Madeleines or Shell-shaped cookies are a kind of little cake made with eggs and butter. They can be dump in chocolate or made with chocolate chips. Madeleines are the kind of pastry that French people frequently have as a snack with tea, coffee or hot chocolate.
8) Crème Brûlée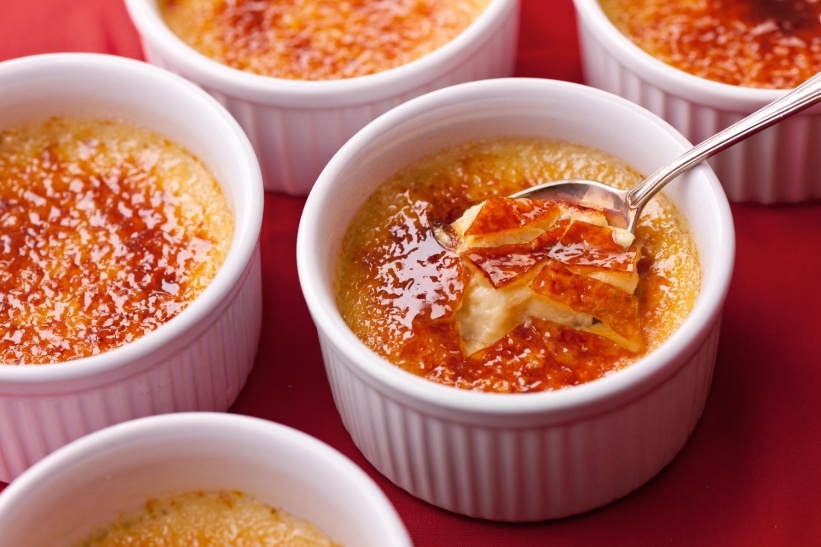 Crème Brûlée is a pastry made with egg yolk, vanilla, cream and caramel. The caramelized top is supposed to crack under your spoon to make a contrast with the creamy lower lair of the pastry. You can usually find Crème Brûlée as a dessert in restaurant but some pastry shops can also have some.
9) Brioche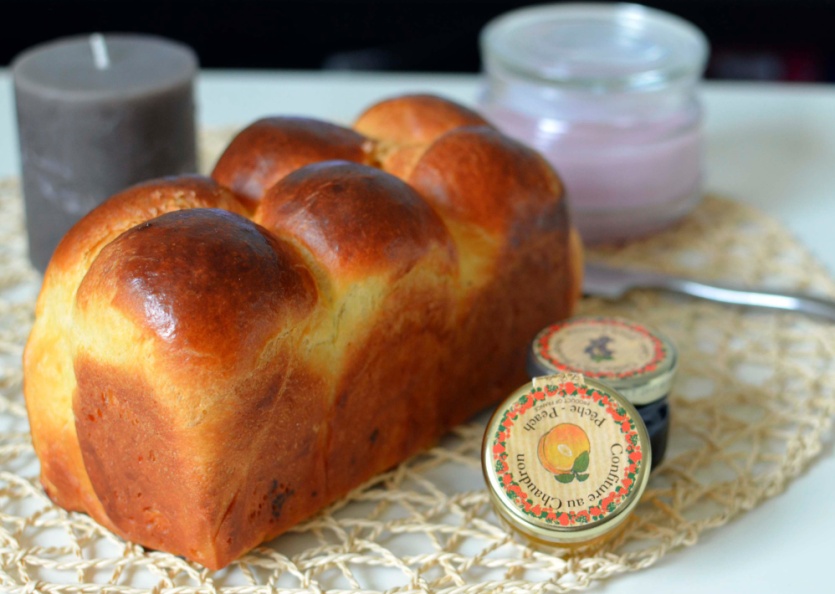 Made really famous by the sentence "Let them eat Brioche" that Marie-Antoinette is rumored to have said, French brioche can actually be used as bread. At breakfast, French people often trade their usual bread for soft and sweet brioche with strawberry or raspberry jam. You can also find a lot of nice little brioches with sugar pieces on top in a lot of pastry shops, French people eat those as a snack.
10) Rose des Sables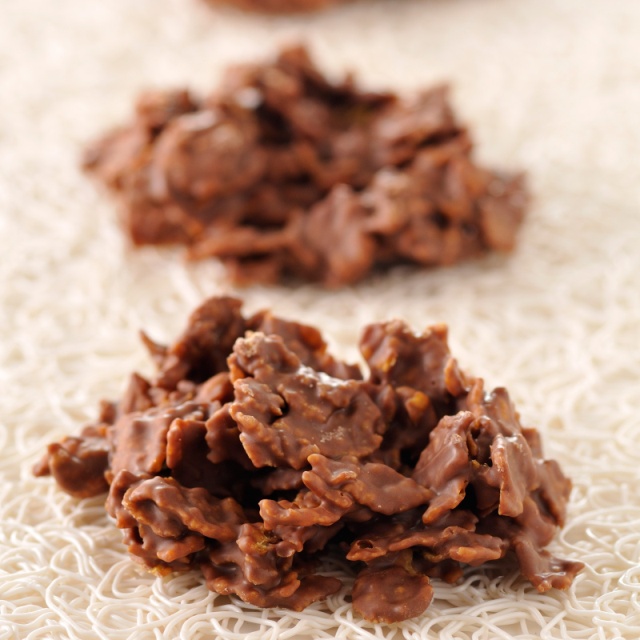 Those chocolate pastries are called Rose des Sables because they look like sand roses that you can find in the desert. They are made with cornflakes dipped in melted chocolate. Those pastries are the kind of pastry that French people make themselves but some pastry shop can still propose them sometimes.