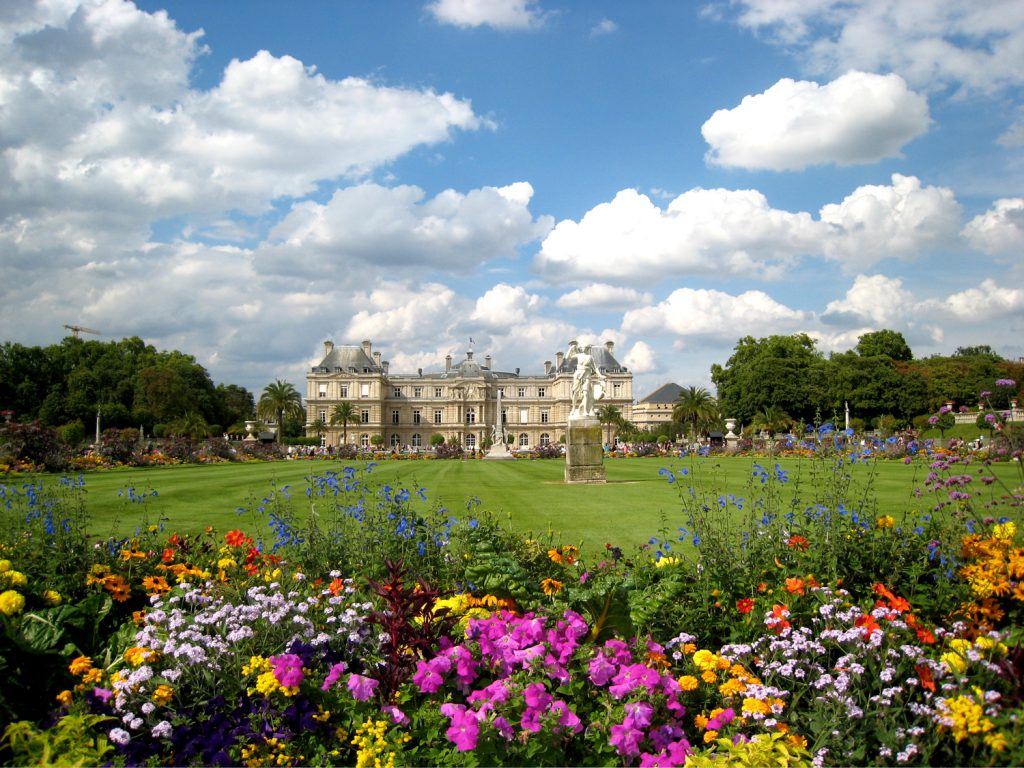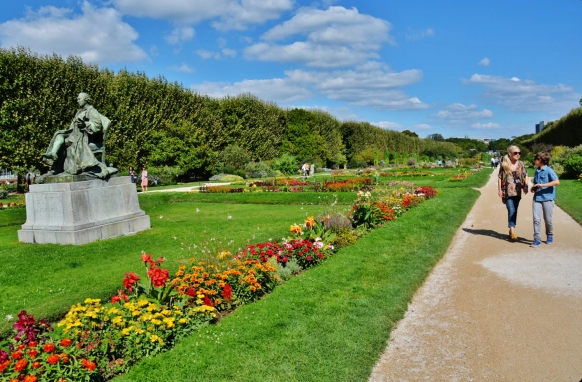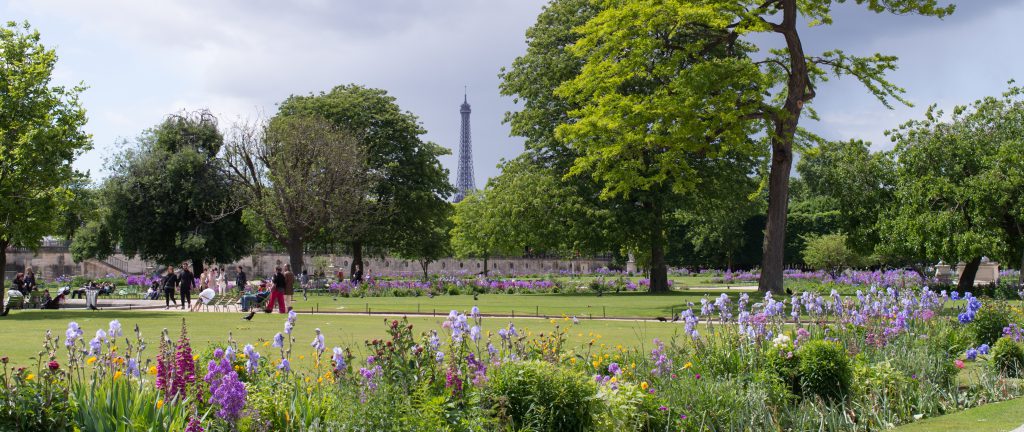 You come to Paris to see all of its splendors and it sure has some! The monuments will impress you, the museums will mesmerize you, the city streets will give you electric vibes, and the beautiful architecture will charm you.  You know what else all of these wonderful things will do? They will take a lot of your energy to visit and experience.
So what is the Parisian secret that will help you to experience this wonderful city without feeling like a wrung out dish rag at the end of your stay?  Answer: The "jardin à la française". The French garden is a full of beauty and is meant to reflect how man and nature can work together to create perfection.  The French style garden is a meticulously thought out bit of nature with symmetrical lines everywhere, perfectly trimmed trees, and fabulously color coordinated flower beds.
Here in Paris we have many wonderful French style gardens but there are 3 exceptionally great places to visit to experience this famous style of gardening and take a bit of time to be calm and reenergize yourself.  The Luxemburg Gardens, the Tuileries Gardens, and the Gardens
Everything Is calculated, perhaps so as to be in order with the universe, but thats another topic. So if you want to be impressed, you have to see the Luxembourg garden. As it Is the sénate garden, they will always keep it very clean. You Will enjoy the fountains and flowers, scattered like leaves throughout the garden. It Is also the perfect spot to take nice naps as you have a lot of free chairs to lay in the sun. So does the tuileries garden, which tries to compete with the beauty of the latter. It Is right in front of the louvre, so overwhelmed by tourists all year long. So they have to keep it very clean and pretty for you guys so that you want to come back! Moreover, during summer time, a funfair take over one part of the garden, bringing your past childhood memories up.
If you want some more fun, you have ´other entertaining gardens that are also worthwhile to see, even if they dont really shine with charisma. The champs de mars, right in front of the eiffel tower Is usually damaged by all the tourists and parisians, partying on the grass every single night during spring and summer time. So if you feel like sharing a drink and conversation with your fellow adventurers, go there at sunset.
If you are not into partying but more into health habits and fitness, you have a garden where a lot of people gather to work out or play pickup soccer of basketball games: montsouris garden and the cité universitaire garden. So if you want to blow off some steam, as we all know how stressful it Is to be a tourist, go to the montsouris garden.
Finally, if for some reasons you do not have time to queue to notre dame tower or to the eiffel tower to admire the magnificent view of Paris, the Parc Javel André Citroën is near the river Seine and has an air-balloon. There Is no Line! Plus, If you go there under a burning sun, you have two options to cool down afterwards: there are two big greenhouses welcoming you at the entrance of the garden. Its very fresh inside and you get to see some plants you might never have heard of. If you dont like biology, you Can also Throw yourself in the crowd running around in the fountains in the middle of the two greenhouses to refresh yourself.
So don't Forget in between two guided visits in museums to go recharge your batteries among nature so that you will be better able to absorb all of the amazing things Paris has to offer you.