Monet is one of the founders of the Impressionism movement. Painter in the second half of the nineteen century he decided to change his style from what we called "academic painting". The Impressionism movement was mostly about capturing moving and changing things and atmospheres.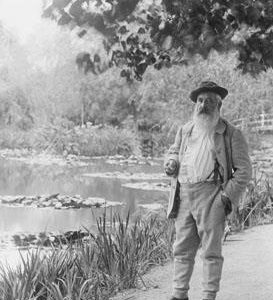 Monet painted the water lilies directly from his garden in Giverny, a small village a little bit outside of Paris. He painted those flowers as a set of different paintings. Like the other sets of paintings he did, the water lilies paintings were about gasping the changes made by the weather and the time of the day on the same area.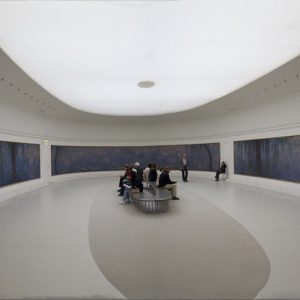 The paintings that Monet did of the lily waters from Giverny are beautiful. Some can be seen in the Orsay Museum on the left River bank of Paris. But the best setting of those paintings are in the Orangerie Museum. This museum is inside the Tuileries gardens, near the Louvre. Inside the Orangerie Museum there is a room dedicated to Monet's water lilies, the room is oval and shows the same part of the garden with the water lilies during the different times of the day. It start at dawn when you enter and continue as the sun is getting up, then shows the colorful painting of noon and after start darkening until dusk and night time.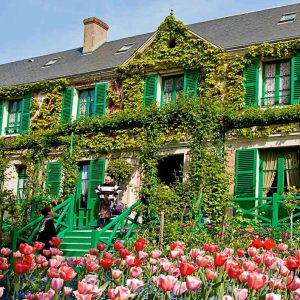 But the real water lilies that inspired Monet can also be visited. The garden and the house of Monet in Giverny were both turn into museums. In the house you can see the different rooms where Monet ate, slept or cleaned himself but the most interesting parts are his workshop and all the art he was inspired from. Among those you can admire a lot of Japanese etchings.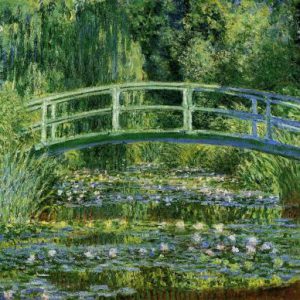 The gardens of Monet are divided in two parts, the earth garden and the water garden. The two of them are separated by a little underground tunnel. The first garden, the earth garden, is right outside of the house and shows an enormous variety of flowers. Depending on the season you can see different types of flowers. After the short tunnel there is the water garden. All along the path there are little and big colorful flowers and bamboo stem but if you look in the water you will see the water lilies.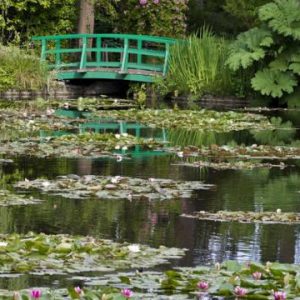 Visiting the gardens you can't help but feeling like you are inside one of Monet paintings and even if you are not a fan of his work you will still love the calming atmosphere of this beautiful flower garden.
Blue Fox Travel is taking you from Paris to Giverny check it out here :  https://www.bluefox.travel/paris/monet-gardens-giverny