Join our small group Burgundy wine tour from Paris and discover this beautiful French region where Chardonnay is King! This tour focuses on the local winemakers who help to make Burgundy wines so famous throughout the world. You'll visit three different wineries and taste more than ten amazing wines: red, white, and rosé.
At the first winery, you'll visit the vineyards and learn about the distinct characteristics of this region's soil. Then you'll be introduced to an award winning Chablis as well as six other magnificent wines. Afterwards you'll stop in the charming town of Noyers for the lunch break. This authentic medieval town has been rated one of the Top 10 Most Beautiful Villages in France.
After lunch you'll visit a family run winery that has been making wine since 1453. You'll meet the current owner, a 21st generation winemaker, and taste five of his favorite family wines. Then at the third winery you'll tour the largest cellars in the region and taste two of their sparkling Crémant wines and come home with a flute glass to keep as a souvenir.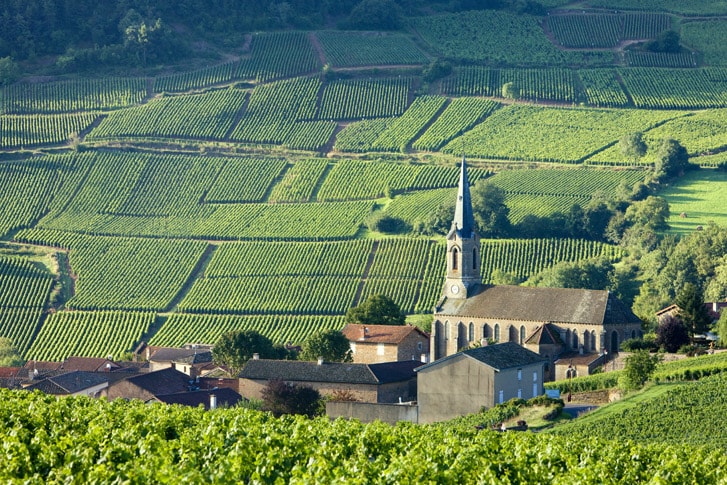 The true Terroir of Chardonnay
This tour starts with a drive from Paris through the beautiful French Countryside to the Chablis Region of Burgundy. This scenic drive will be about 2 hours long and include a rest break halfway through. At the first winery of the day you'll meet the owner, or her son, and walk through their beautiful vineyard overlooking the famous village of Chablis.
You'll learn what the word "Terroir" really means as you touch the Chardonnay vines and the clay soil they grow in with your own hands. Then you'll visit the massive grape press and see where their wine is fermented and refined. Afterwards, you'll sit down for a tasting of at least 7 different wines.
The winemaker will teach you about the distinct characteristics of the white Chardonnay grapes. No one knows Chardonnay better than a Burgundy winemaker as Chardonnay was cultivated for the first time, in this region, more than 500 years ago. You'll also learn the difference between a Grand cru and a Premier Cru and why some bottles are labeled Millesime and others Cuvé.
A Charming village and Cellars of the Knights Templar
Next you'll visit the lovely town of Noyers-sur-Serein voted one of the Most Beautiful Villages of France by the French people. Nestled in a bend of the Serein river this, once fortified, medieval village will charm you. You'll walk through the little cobbled streets with your guide and then have an hour of free time to eat your lunch at the café or restaurant that you think best fits your taste and budget.
Following lunch you'll discover one of the oldest wineries in Burgundy. Since 1453, Domaine Bersan has been a family run winery. Meet Pierre-Louis, a 21st generation winemaker and explore the famous Bersan Cellars. Dug out by the Knights Templar in the 11th and 12th centuries, today the Bersan cellars are lined with beautiful Oak Barrels, full of amazing wine.
You'll sit down with Pierre-Louis and he'll introduce you to at least 5 of his favorite wines. The Pinot Noir grape sings in their Red and Rosé wines. You'll be introduced to an Irancy red that can only be made in a small region of Burgundy and learn why bleeding Pinot Noir grapes to make a Rosé creates a very distinct flavor compared to a Rosé that was created by mixing a red and a white wine together.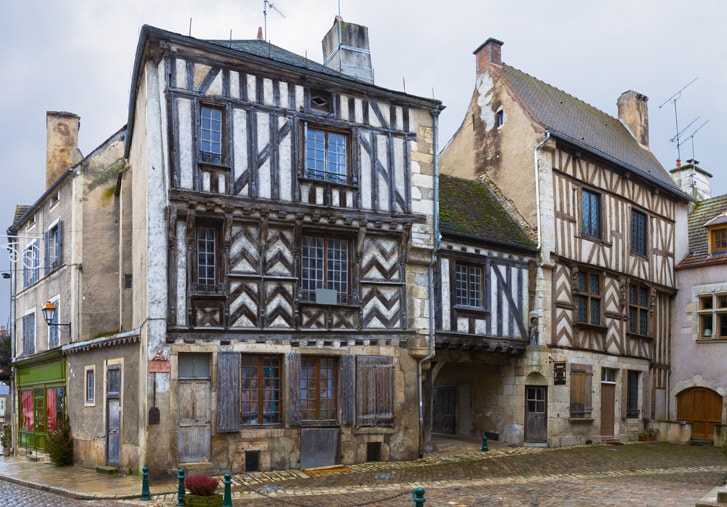 A Massive Cellar and Tiny Bubbles
Then you'll experience the perfect ending for this day trip when you discover the effervescent side of Burgundy at Bailly-Lapierre. They are one of the largest producers of Crémant de Bourgogne, a delicate sparkling wine made with Chardonnay and Pinot Noir grapes. You'll visit their ancient underground quarry, with galleries that are 50 meters below ground and that extend for more than 10 acres.
These massive cellars provide the perfect natural conditions that are needed for the production of Crémant wines and their subtle effervescence. After your visit of their cellars you'll be invited to taste 2 of their sparkling wines in their very stylish tasting hall. Then you'll be given a pretty flute glass to take home as a souvenir. (It's like a Champagne flute, but for Burgundy wine)
Then you'll start the calm drive back into Paris. It will take just over 2 hours long and there will be a restroom stop halfway through the drive. The days adventures will be over when you say goodbye to your guide next to Notre-Dame Cathedral in central Paris.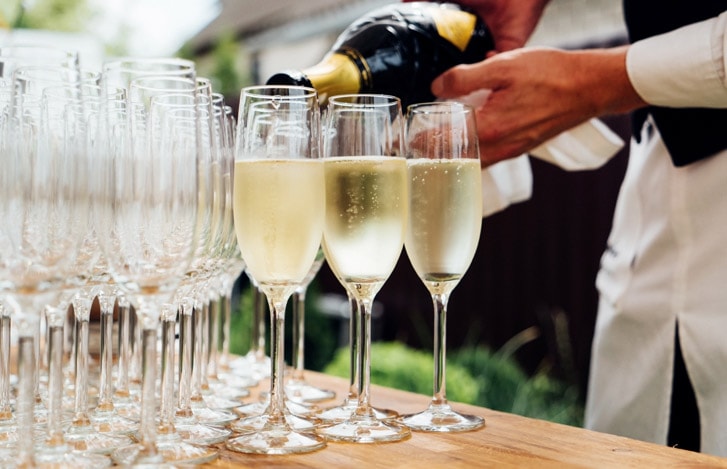 Good to Know:
During the drive to and from Burgundy there will be a stop half way through so that you can stretch your legs and use the restroom.
Your lunch is not included in our price so please bring along some way of paying for it.
You can purchase wine from all of the places we visit. Our limit for transporting it in the van is 18 bottles per person. Otherwise things start to get uncomfortable.
Our guides love what they do and work hard to give you a great experience. If you feel like your guide did a good job then please feel welcome to tip them. They accept cash as well as fancy bottles of wine for their own collections.