Discover the unparalleled beauty of the home and gardens of Claude Monet, the father of Impressionism, where he lived and painted for more than 40 years of his life. Visit the interior of his home and then stroll through the two distinctly unique gardens which Monet himself designed and modified throughout his life.
Join our half day trip from Paris and you'll see a hundred different types of flowers and foliage intertwining to create the living art in Monet's Clos Normand Flower Garden. Then you'll feel as though you've stepped into one of his paintings when you see the little green Japanese bridge that crosses his pond. Seeing the willow trees and lake full of water lilies you'll understand why Monet used this garden as the inspiration for over 250 of his paintings.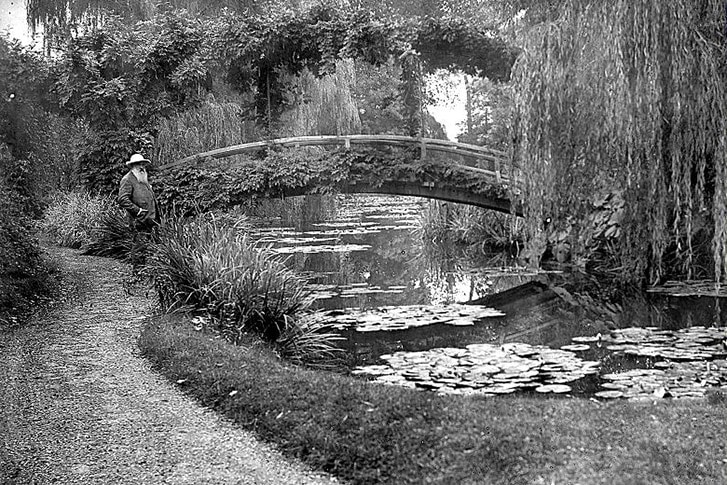 Monet's Living Masterpiece
This tour starts when you meet up in Paris with your guide near the Arc de Triomphe and board our luxury van for the 50 minute drive to Giverny. Along the way you'll see the French countryside and the Seine River winding its way through the valley covered in lush green with small villages here and there. Once you arrive in the charming town of Giverny your guide will take you right onto Claude Monet's property with priority entrance.
Your guide will then give a detailed introduction to the two different types of gardens Claude Monet created: his Clos Normand flower garden and his water garden. You'll see how he composed his multicolored flower beds in the same manner as he composed his paintings, with forethought and great care. You'll also learn about some of his most famous paintings and see the inspiration behind them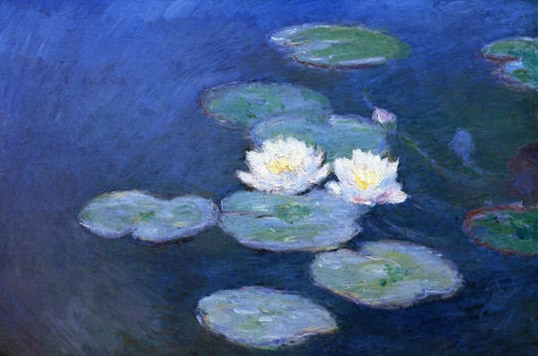 The Clos Normand and the Water Garden
You will be given free time to wander through both gardens at your leisure. The water garden, with its pond full of water lilies is surrounded by weeping willows and a bamboo forest. There you'll be able to see the famous little green japanese style bridge that Claude Monet used in so many of his most famous paintings. You are welcome to sit down on a bench next to the pond and admire how the light reflects in it's mirrored surface and changes the way you perceive the water lilies.
In the Clos Normand you'll admire thousands of multicolored tulips, bright blue, purple, and white irises, cheerful yellow daffodils, and meek little peonies. You'll also enjoy seeing the trellaced passageway of climbing nasturtiums that leads to the pink home of Claude Monet, covered in dark green vines. Following the path you'll be able to visit the inside of his home of more than 40 years.
Monet's Home and Grave Site
The inside of Claude Monet's home is just as vibrant as his gardens as it too was decorated by the artist himself. You'll visit the artist's atelier with its walls covered in paintings that he created of his gardens and family life. Climb the tiy staircase to his private apartments and notice a painting from his good friend Renoir hanging on the wall.
Downstairs you'll see his vibrant yellow dining room and the bright blue and white tiled kitchen as well as be able to admire his amazing collection of Japanese prints. After you have finished with his home you will be driven to the quaint little church graveyard that Monet chose as his final resting place. You'll be able to pay your respects to this great man and thank him for adding so much beauty to this world!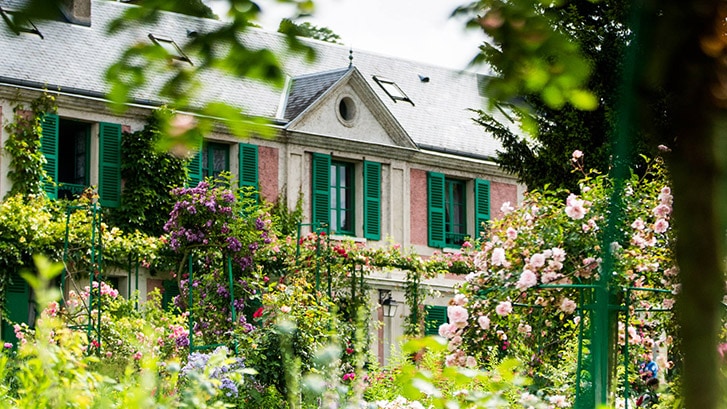 Good to Know:
If you join us for the tour starting at 8am you can plan to be back in Paris around 1pm.
If you join us for the tour starting at 2pm you can plan to be back in Paris around 7pm.
There is no lunch or dinner stop during this tour.
The tour will finish very close to where it started, next to the Avenue of the Champs Elysées.
Please feel more than welcome, but not at all pressured, to tip your guide if you think they deserve it!*