Covid-19 UPDATE: France is fully reopened and Blue Fox Travel is up and running! Our bikes and vehicles are fully sanitized before and after every use. We provide hand sanitizer and face masks for all of our tour participants. Book Now!
Vehicles for our Day Trips from Paris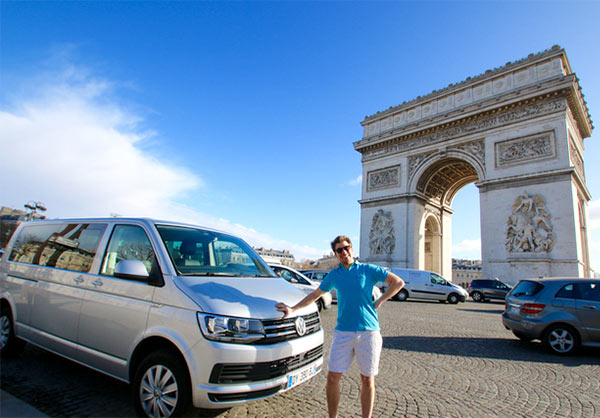 Our Volkswagen Vans
All of the Blue Fox Travel vans are brand new! They are diligently cleaned after each tour is over and seat exactly nine people in them.
Eight of the seats are reserved for you and the other tour participants, the ninth seat is for the driver who will also be your guide on the adventure you chose for the day.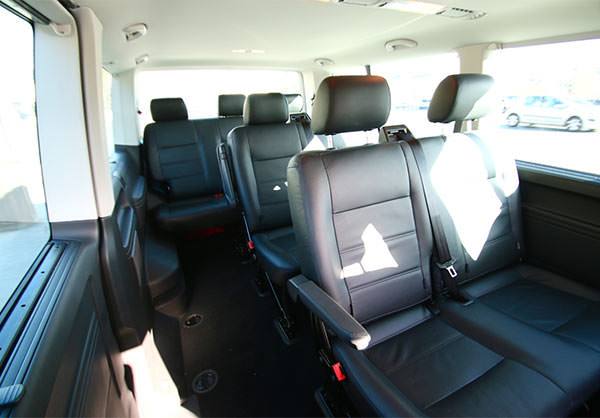 Inside our Vans
Inside of our new Volkswagen vans you'll ride in style! All of our vans have: comfy forward facing leather seats, good clean air conditioning, and large clear windows to see the French countryside through.
We promise you'll never have to ride backwards or have your sight blocked by a big advertisement that covers your window!
Bikes and Gear for the Bike Tours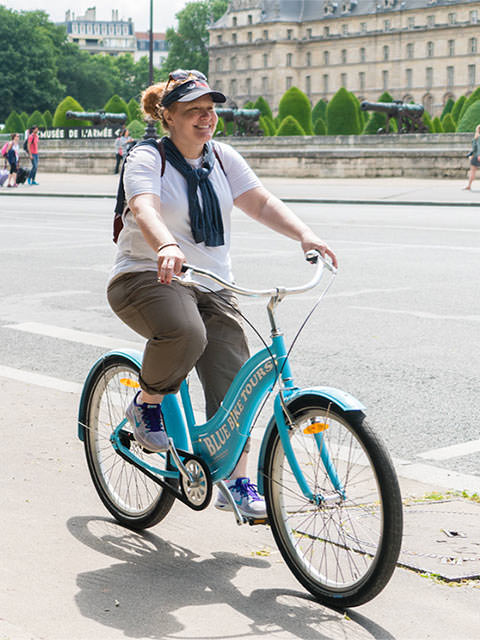 The Blue Bike™
What's is a Blue Bike™? It is a beautifully engineered bicycle that's perfectly suited for city touring!
All of our Blue Bike's have been custom designed and specifically made for Blue Fox Travel, you won't find them anywhere else. They have large soft seats, big balloon tires for a smooth ride, double handbrakes, and a single speed gear perfect for the flat terrain we cycle on.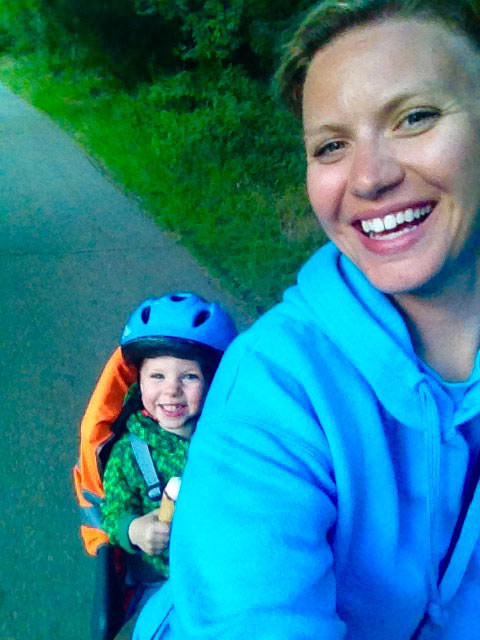 Baby seats
Kids between the ages of 0 and 4 can ride in a baby seat! Kids in baby seats must have their spot reserved and paid for before the day of the tour. Please mention the fact that you'll need a baby seat in the "Special Requirements" field when booking so we can set one aside for your little one.
We recommend that babies under 1 year old, who are not accustomed to riding in a baby seat on a bike, do not join our public group tours.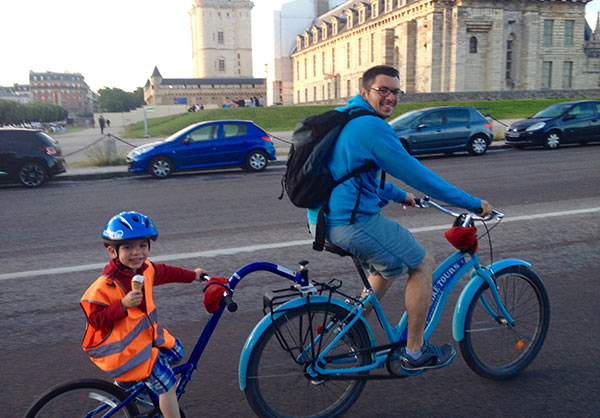 Tandem Attachment Bike for little kids
We use Burley™ "Kazoos" which attach to our Blue Bike™ perfectly. We recommend that kids between the ages of 4 and 9 years old, not exceeding 85 lb/38.5 kg, ride attached to a parent in tandem style.
When booking let us know in the "Special Requirement" field that you might need a tandem attachment.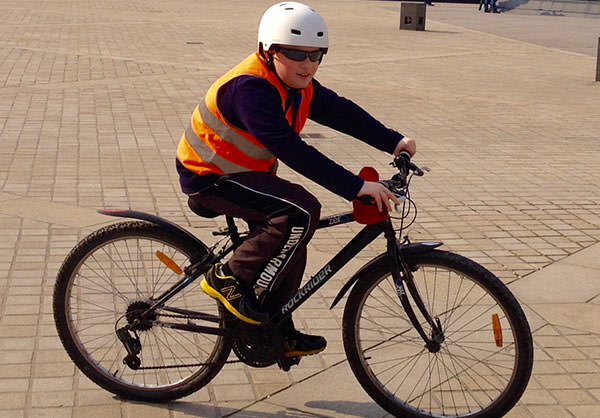 Smaller Bikes
For shorter cyclists who might be too small to fit properly on a Blue Bike™, we have smaller bikes with 20", 24" and 26" wheel sizes available. They're easy to familiarize with and fun to ride!
When booking let us know in the "Special Requirement" field that you might need a smaller bike. Even if you're unsure you'll need a smaller bike, it is better that you let us know so we set one or more aside for you to try!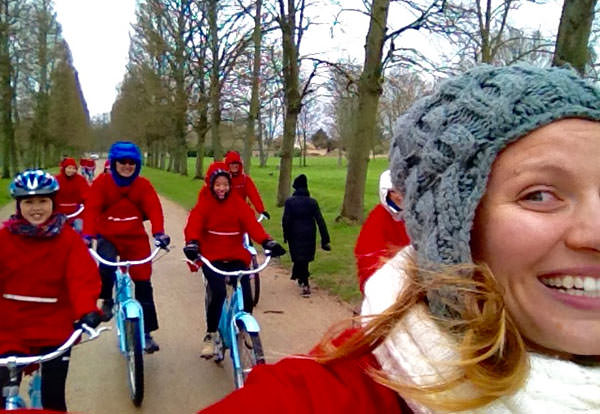 Weather Gear
Blue Fox Travel firmly believes that France is beautiful in all types of weather. That's why we run all of our tours rain or shine!
If you'll be joining one of our bike tours we've got all of the special gear you'll need and will lend it to you for free.
We provide quality cycling rain ponchos as well as warm gloves in the winter, to all of our bike tour participants, free of charge.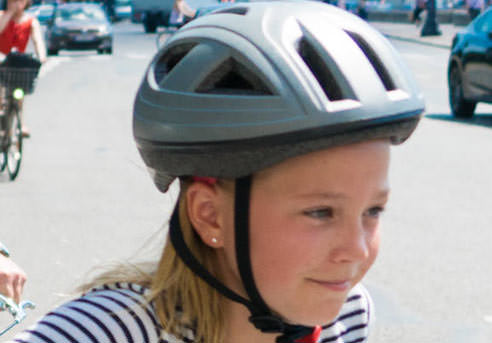 Safety Gear
With multiple sizes for men, women, and children, Blue Fox Travel offers helmets and reflective vests to keep you highly visible and safe, free of charge.
French law requires cyclists under 12 years old to wear a helmet, we enforce that rule on all our bike tours. The fine for not doing so is 135€.
Adults are not required to wear a helmet, but feel free to ask for one.