Champs-Elysées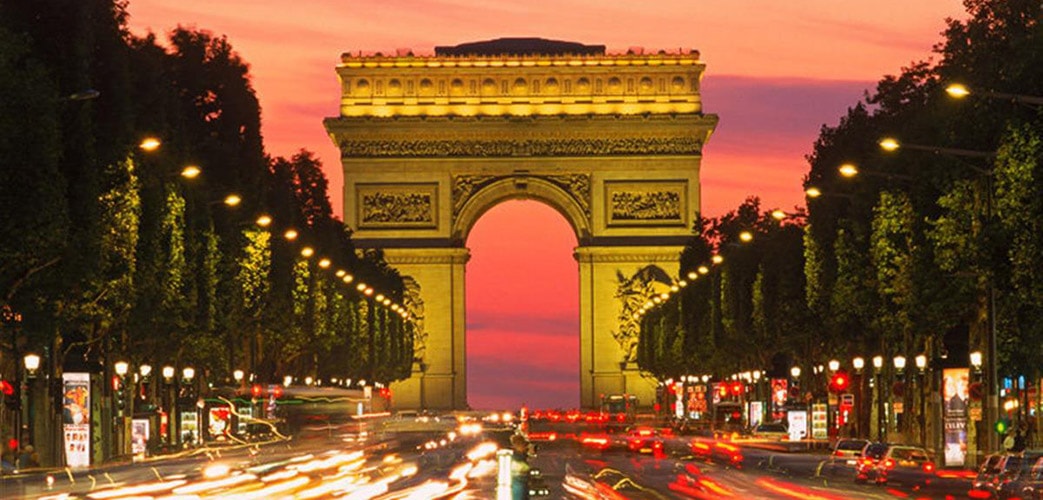 Known as "The most beautiful avenue in the world" this tree lined avenue perfectly frames your view of the Arc de Triomphe. We'll stop at the bottom for some lovely photo ops!
Boat Cruise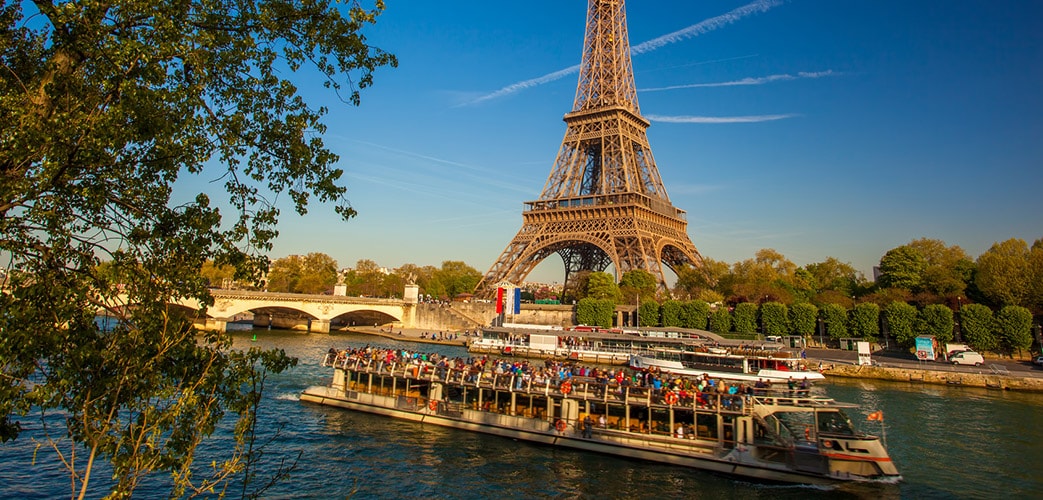 Relax on a 1 hour long Seine River Cruise and take in the sights from a different angle. You'll love the views and enjoy this traditional way of seeing Paris.
The Eiffel Tower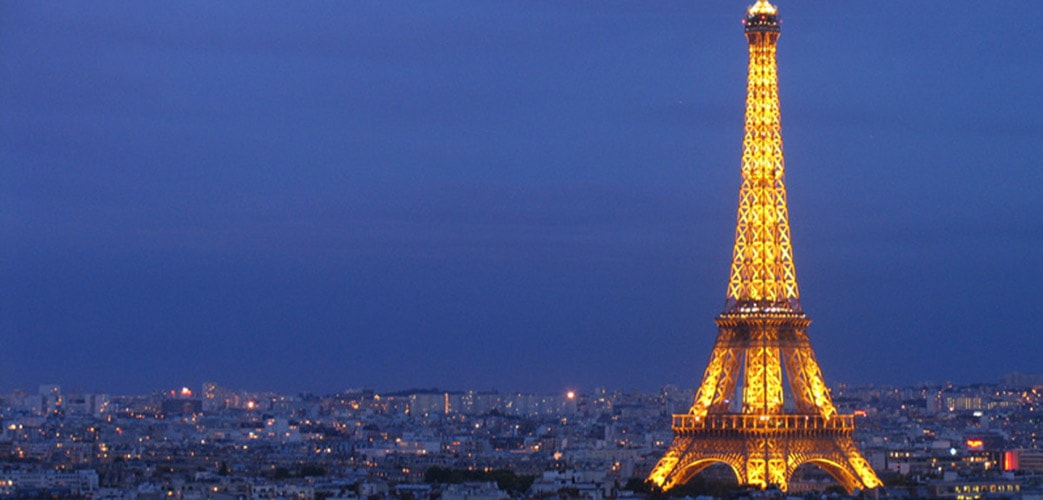 The Eiffel Tower is one of the most recognizable structures in the world. Its spectacular illuminations will without doubt win your awe and admiration!
Bridge Alexander III
Celebrated as the most beautiful bridge in Paris, the Pont Alexandre III is stunning at night. You'll cycle next to this incredible bridge and on the boat cruise under it as well!
The Louvre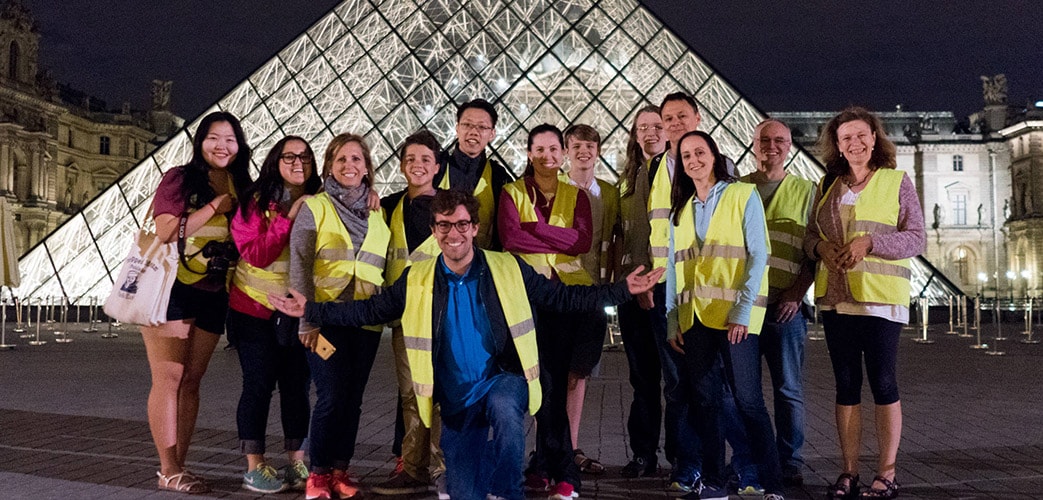 You'll be in awe as you cycle around the Giant Glass Pyramid stopping in the courtyard for some great photo opportunities of the most famous museum in the world.
Pont Neuf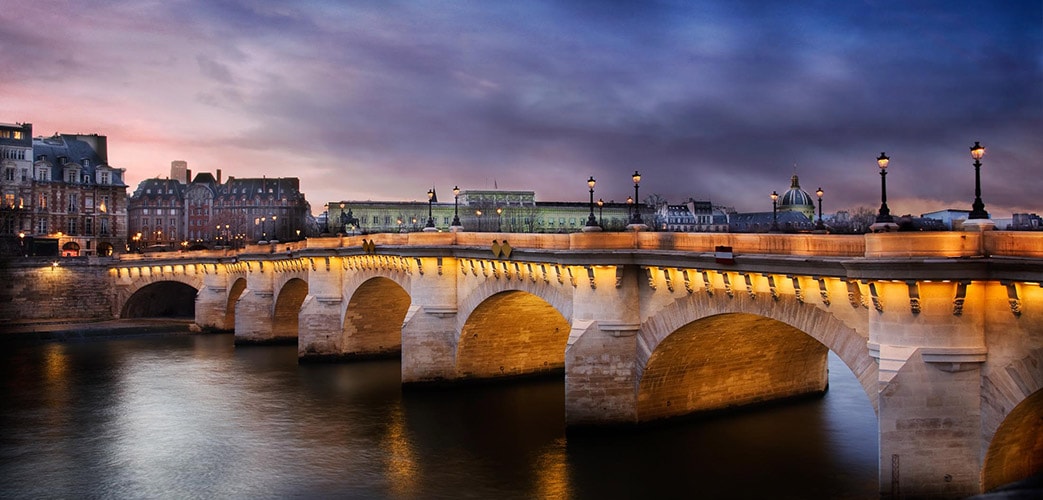 Built in the 1600's this lovely stone bridge is Paris' oldest and has several dozen of intricately designed faces carved into each side. Learn its legends from your guide.
Notre-Dame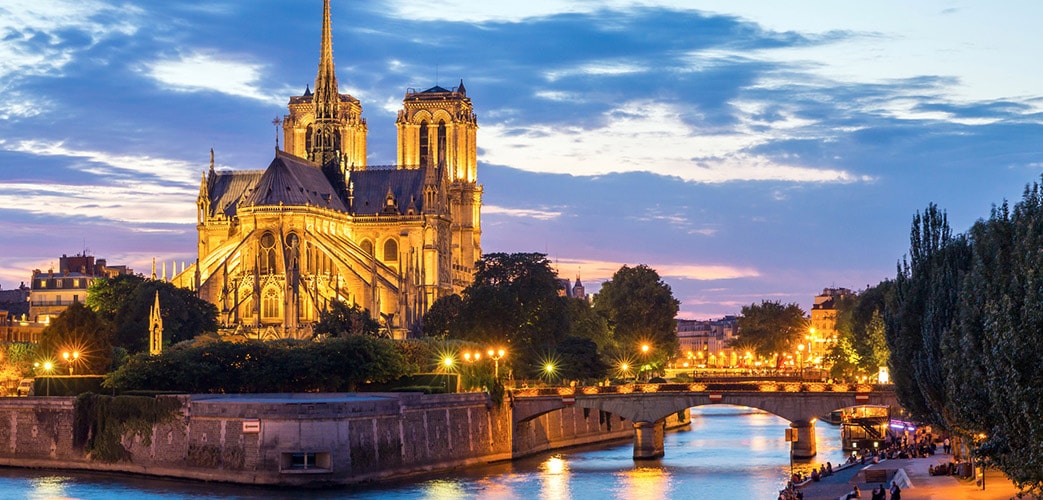 Paris largest and most celebrated Church, it has the most beautiful Rose windows and flying buttresses. You'll see it from the boat cruise and fall in love with its arches.
Grand Palais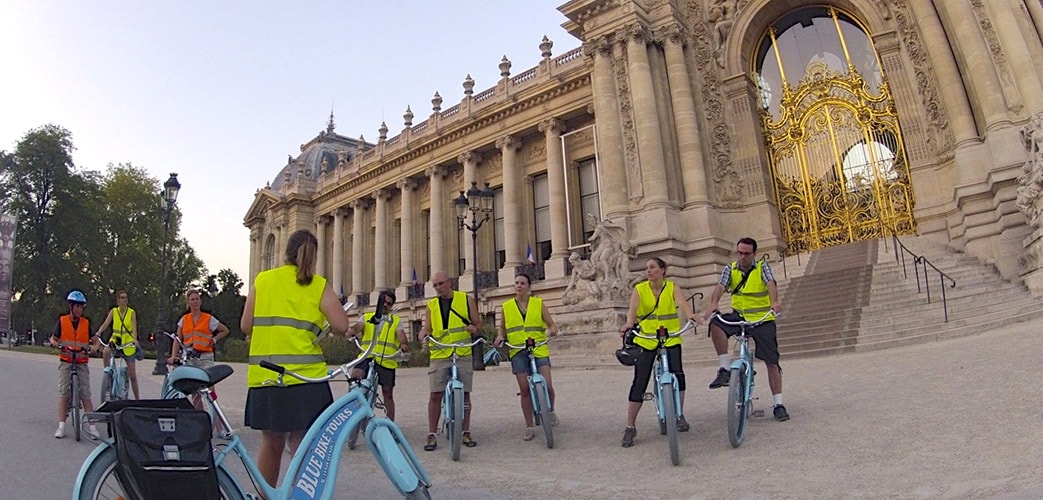 Constructed for the Universal Exposition of 1900 the Grand Palais is a magnificent architectural feat with its glass, iron and steel beautifully combined.
Conciergerie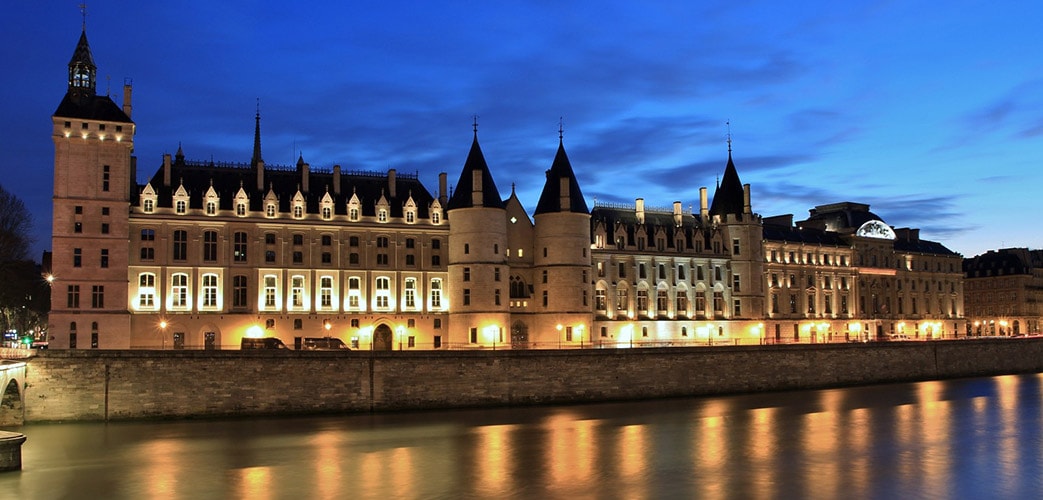 Paris' oldest standing Royal residence was also the place of imprisonment of Marie-Antoinette, before she was guillotined. You'll cruise by this magnificent Chateau on the boat.
Crepes & Ice Creams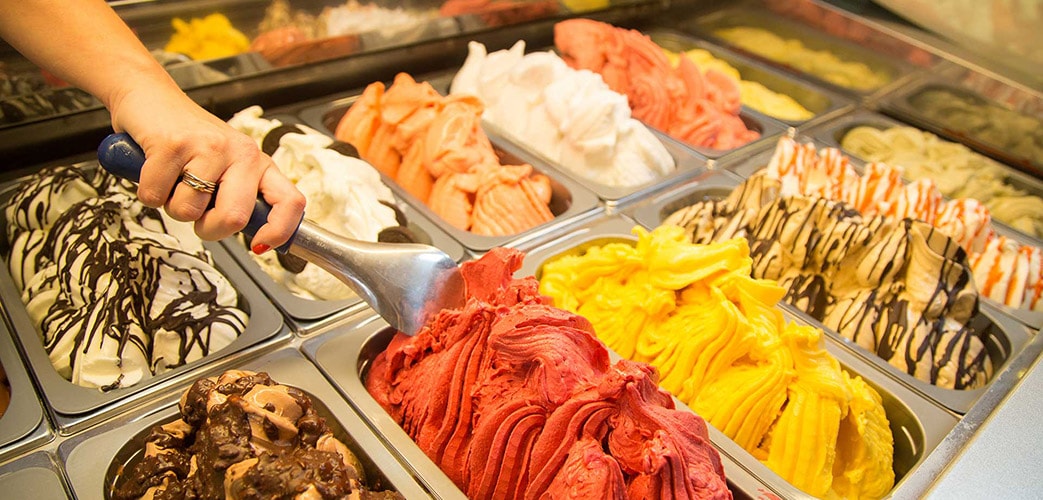 Enjoy a yummy chocolate crepe or some refreshing ice cream at the foot of the Eiffel Tower. It's not an official dinner stop but will help boost your energy none the less!